Top Five Ready to Cook Meals You Ought to Try
Let's face it. Not a lot of us have the time to cook. Specially those who don't have the time to prep and start from scratch after a long day at work. You can't always rely on your friendly neighbor "carinderia" or you always don't have the money to buy via FoodPanda or Grab. So, what to do? Well, there's always the ready-to-cook meals that you can go to- and buy at your nearest grocery. Here I count down the Top Five Ready to Cook Meals I have tried- and strongly vouch for: because of their taste and of course, value for money.
1. First Ready to Cook Meal is Kare-Kare from Purefoods
I have always loved kare-kare. The thing, though, is that it takes a lot of time to prepare and cook specially when you're a busy body. That's why I love Purefoods for coming up with their version of Kare-Kare which tastes so, so very good. And while it's quite pricey, at least you get a lot of ox tripes and even some beef in that tasty kare-kare sauce- and all you have to throw in are the vegetables- and some bagoong. While Purefoods has also other variants like the lechon paksiw, bicol express, beef pares etc., their kare-kare takes ready to cook meals to a whole new level.
2. Siomai (and other dumplings) from DECS is at Second
I love the way DECS' dumplings springs a delightful surprise when you steam them. Instead of the dumplings shrinking (which holds true for other brands), their siomai and other dumplings actually seem to increase in size- making for a hearty treat. What's more, the flavors you get are exactly like the DECS you buy cooked in those small kiosks in the malls. The only issue I have is that the cost of the frozen packs in the supermarkets cost the same as those you buy cooked. And the chili garlic that comes with the grocery packs are too small considering you have 12 big dumplings to dip them in.
3. Tausi Spareribs from Pure Basics is my Third Ready to Cook Meal of Choice
Honestly, i am not sure if this has been discontinued…. Because it has been months since I found them in the Puregold freezers. But honestly, these Tausi spareribs can be compared to those I usually order in Le Ching. Once you have steamed the tausi spareribs, they come out soft and tender- and all you have to do is drizzle some soy sauce, calamansi and chili garlic on them to make it taste like the real deal.
4. Fourth is Honey Pepper Beef from Asian Options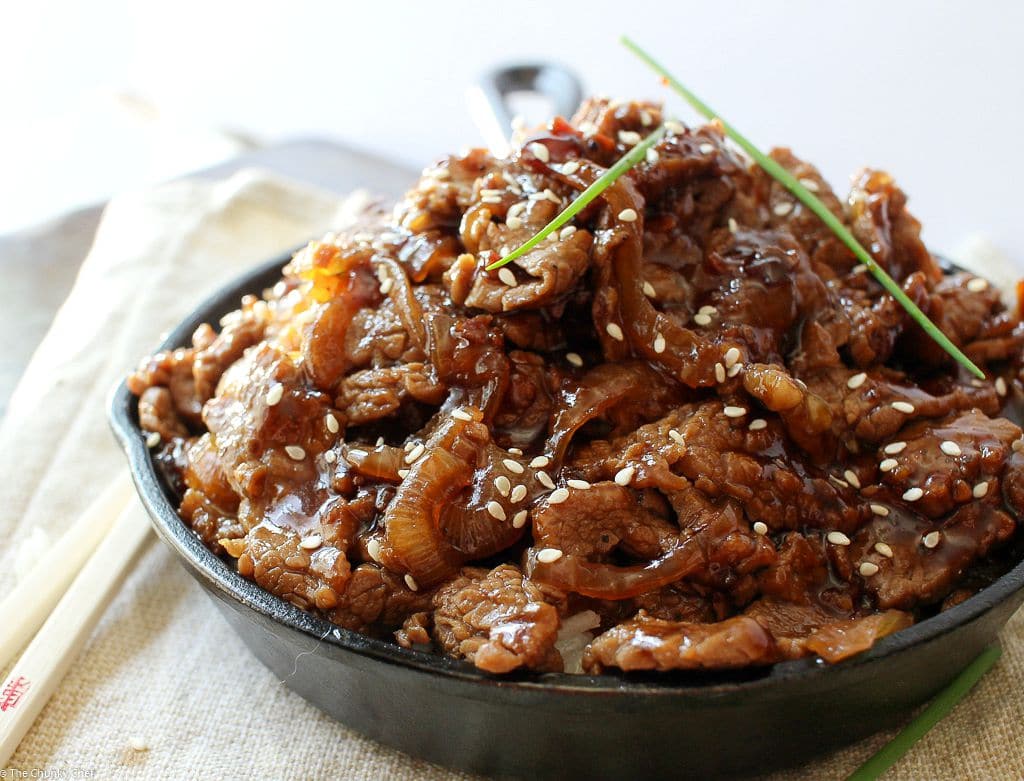 This is one underrated brand- and honestly, I think they're not really available in many supermarkets. (I think the only one which gives them serious freezer space is Fishermall). But their line of ready-to-cook meats like the Honey Pepper Beef really tastes well. It's very flavorful, and the sauce the meat is marinated in makes every piece tender. This is actually one of my go to meals because they're easy to prep- and they're very tasty. They also have other variants to try like their beef bulgogi, spicy beef galbi, pork yakinuku, chicken teriyaki and yakitori, beef tendon balls etc.
5. Lastly, Imang Telang's Lumpiang Pinoy at Fifth
This very affordable pack of Lumpiang Shanghai is actually very tasty and meaty- and very very affordable. I think one pack of 14 pcs goes for about 55 to 60 pesos. Available in the meat section of Mercury Drug, I luckily discovered this brand while browsing through the aisles of the grocery section as I wait for my number to called by the pharmacist. A friend even likened it to the lumpia sold at Jollibee! And the great thing is, all you have to do is snap up a pack, heat some oil, and fry those lumpia sticks and they're ready to go. Imang Telang's other products include burger patties, beef tapa, skinless longanisa and pork tocino.
Want anything featured on
Today's Top Five?

Talk to us!
todaystfive@gmail.com