If you feel like it hasn't been your day, your week, your month or even your year, well I bet that would change because the Friends reunion is here for you! The much awaited comeback from our favorite group just dropped and is now available for streaming on HBO GO. Titled The One Where They Get Back Together, the special has the cast revisit the sets, read some of their most famous lines in a table read set up, and even share some never before shown scenes. It was bittersweet for me to watch the one hour and forty three minutes special because you just now that this will (and might) be really IT. The end. The finale. And we may never see them act, bond again on screen. If you haven't seen it yet, I've listed down five highlights of the Friends Reunion.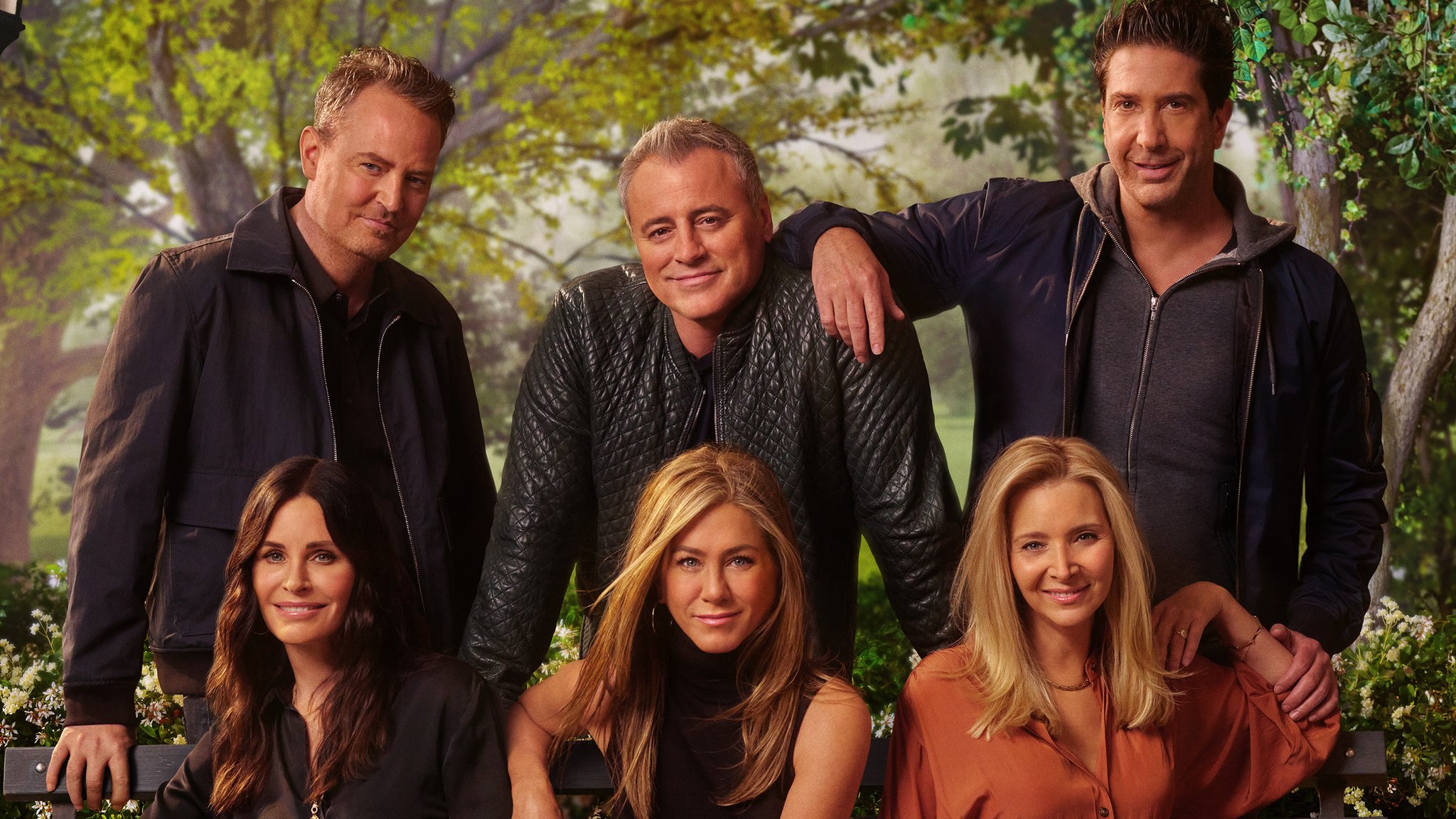 1. The one where Joey and Chandler sat on their recliner chairs again
Matthew Perry and Matt LeBlanc went across Monica's apartment and back in their apartment are their memorable reclining chairs. Who can forget their do nothing day where they just ate, watched TV (cancelled sodas so they won't have to get up and pee) and basically did nothing because their new chairs were so comfortable. It was nostalgic and heartwarming to see the best buds get back on their chairs again. I remember crying a lot when Chandler had to move out. *tears*
2. The one where our famous celeb idols love Friends as much as we do
There were cameos and interview snippets of some of our famous celebrity idols like Lady Gaga, David Beckham, and even BTS, stating why they loved the series. James Corden, who was interviewing the cast, mentioned some of the famous Friends costumes and outfits modeled by Cara Delevigne, Cindy Crawford, Justin Bieber, and Matt LeBlanc himself!
3. The one with the other cast members
It was also fun to see some other remarkable cast members during the reunion. Judy and Jack Geller were apart of the audience. Gunther was also interviewed through Zoom. And of course, who could forget Janice? Oh. My. God.
4. The one with the casting process
The producers of the show were also interviewed and shared some of their fondest memories in creating and filming the show. They also shared how they were able to cast each Friends member.
5. The one where Ross and Rachel were "real" on and off screen
Perhaps the biggest surprise of the special for me was about Jennifer and David. Apparently they had the biggest crush on each other while filming, but they were always in a relationship and didn't act on it. They just expressed their admiration for each other through Ross and Rachel. Maybe that's why some of their scenes felt real.
Want anything featured on
Today's Top Five?

Talk to us!
todaystfive@gmail.com