Top Five Supermarket Food Stalls That Have Stood the Test of Time
Ever get hungry after (or maybe even, during) a tiring trip to the grocery? This dilemma has, thankfully,  been known and addressed by
big supermarket
owners who found that putting food kiosks near the entry/exit of grocery floors drive extra earnings for them in the form of rentals; drive foot traffic and help address the hungry woes of their customers. While these food stalls occupy such a tiny space- only enough for a sink, a refrigerator, a countertop and about two employees, their businesses have brought us so much food and joy- that I have come up with my Top Five Supermarket Food Stalls which have become part of the daily lives of Filipinos:
1. Henlin
Henlin's success has always revolved around its soft and tasty siopao and siomai. I remember my bestfriend devouring about 24 pcs of siomai with 1 cup of rice for lunch. As for me, their siopao asado is my fave. While many food stalls of almost the same offering have cropped up, Hen Lin has stood its ground- with other offerings like cuapao, beef mami and brisket noodles.
2. Potato Corner
Even before it became a multi-million brand, Potato Corner has always been one of the most sought after food kiosks in supermarkets- in malls and just about any place where there's a potentially hungry soul. And rightfully so, because let's face it? Who can say "no" to french fries, especially flavored ones? Potato Corner has been a delightful snack- loved by both kids and adults alike that its success is seen to continue for many more decades to come.
3. Zagu

Long before the entry of the Milk Tea Craze, there was Zagu. Famous for their pearl shakes and big straws, Zagu has stood the test of time with their refreshing cold drinks- which comes in a slew of affordable variants like the classic Cookies and Cream and Chocolate.
4. Paotsin
Steamed or fried, rice or no rice, Paotsin has taken us into a journey of affordable dimsum treats which are both scrumptuous and hearty. Also very affordable, their variations are aplenty: from sharks fin (my favorite) to pork, scallop, beef wanton, they have a lot of other tasty treats which they easily prepare- whether by getting it out of the steamer or by submerging it into a  vat of boiling oil. And did i forget to mention: their Buko Pandan is also a huge seller!
5. Rice in a Box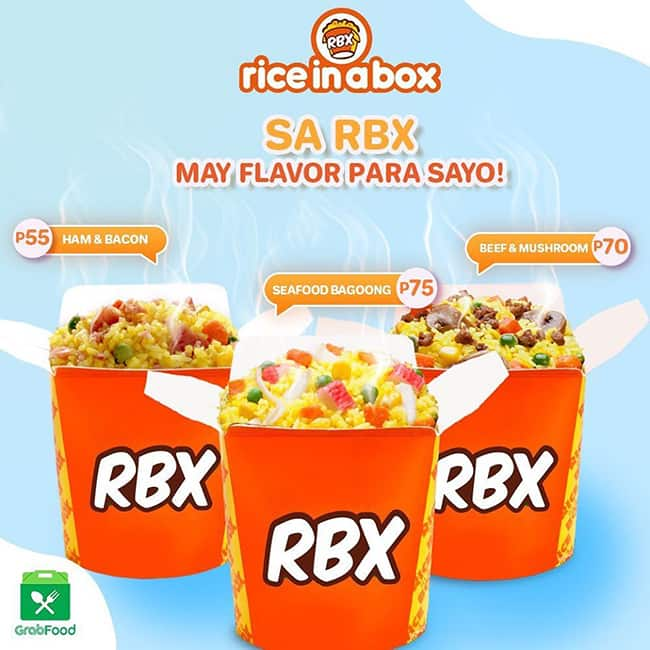 Rice lovers that we Filipinos are, Rice in a Box has become the go-to food of those who are  on a budget. With those itsy bitsy slices of ham and corn mixed with their signature sweet sauce then packed in a box that's easy to carry around and eat off, rice in a Box has developed a wide range of variants which are, too, easy on the pocket. With Rice In a Box, it's really "Kanin pa lang, ulam na".
Want anything featured on
Today's Top Five?

Talk to us!
todaystfive@gmail.com