The Supreme Court has frozen the no contact apprehension program (NCAP) in Metro Manila until January. This means that LGUs here in the Metro who have invested and implemented the program will have to take pause. The MMDA will also temporarily suspend their own NCAP, following the SC order. While I commend the NCAP- and the way it has made motorists extra cautious,  here I list down the Top Five Drawbacks of the NCAP (based on personal experience)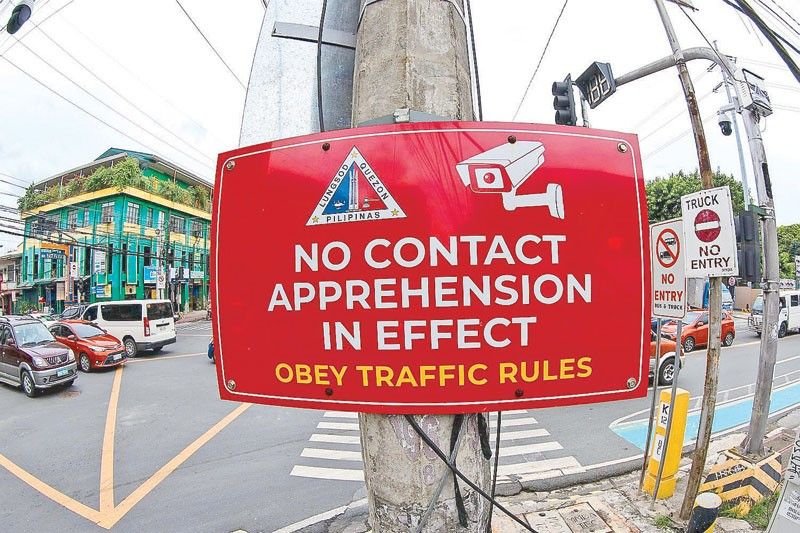 1. The fees are exorbitant
In Manila, you get fined P2,000 for landing on a pedestrian lane. Of course we know that it's a violation. But sometimes, the traffic light suddenly changes from green to orange and red in an instant- and your instinct is to step on the break just so you don't violate the red light. Only to find out that your car is on the pedestrian lane. It's like playing a game of musical chairs- and losing. The thing about the fines imposed by LGUs is that the penalties are excessive compared to the MMDA. Compare: reckless driving gets you a fine of P750 while in an LGU, it will fetch you a whopping P2000.
2. Guilty until you prove your innocence
When you get that photo via snail mail of you in the act of violating a traffic sign or regulation, followed by the amount to be paid and a paragraph saying if you have issues with the apprehension, you can raise a dispute. Okay- so it's a matter of you being found guilty- until you are able to argue your case and prove to them that you did not violate anything. And of course, they are also the ones to judge. So good luck on that!
3. There is a back story for every arrest
A photo shouldn't be taken at its face value. Often, there is a story behind a violation that no one speaks about. Like me transporting a loved one to the emergency room- and speeding and needing to beat a red light. Or me swerving- only because at the turn where I am to take a right turn, a PUV is in front of me, idling as drivers wait for passengers to get in.
4. You may get fined even if someone else is driving
This is not just a problem raised by PUV operators, but also private motorists like myself who find myself lending out my car to friends or relatives who need them. As a car owner, I know I have to be responsible for my own vehicle. But it's not fair that the hidden cameras used for NCAP will cite me for violations I did not commit myself.
5. You get fined even in the absence or "unclear" traffic signs
Another issue I have over the NCAP is that it apprehends you and slaps you a fine- when there are times there are confusing or no traffic signs that will guide you to behave correctly and obediently. This holds There's this particular road where you have a sign that bans left or u-turners, but, like an unwritten rule, vehicles that cue up on that lane DOES turn left or DOES a U-turn with no consequence. It just simply leaves you questioning yourself if you're following the right rules or not.
Want anything featured on
Today's Top Five?

Talk to us!
todaystfive@gmail.com