I have always been a frustrated lawyer. Practicing law was something I have always dreamt of doing- but something that I will never have the patience to study for. That said, I resorted to just watching films and TV shows that delved into criminal and corporate cases- and the lawyers who would stand up and argue to give their clients the best representation possible. So here goes the Top 5 legal shows that have helped me live through the dream I will never, ever realize.
1. The Practice
Innocent until proven guilty. This is what makes the Practice on the top of my list, hands down. Lawyers defending bad guys is enough reason for me to watch throughout its eight seasons. It gave us a new way of looking at how defense lawyers approach and handle cases for their criminal clients- often reminding the public that their role is to give them the best defense possible. This doesn't mean, however, that they rest easy- as they wrestle with the moral and ethical voices from within. I also like the fact how the small law firm, which struggled to pay the bills, took on big cases- and how, through one of their big wins, their first order of business was to buy a bigger conference table.
2. Suits
When we speak of a show that tackles the legal complexities of the corporate world, Suits will always be top of mind. The show, which ran from 2011 to 2019, focuses on what happens inside the walls of a top corporate law firm- and the legal cases they handle. It also talks about how the main characters, Harvey Specter and his college drop-out protegee Mike Ross put their brilliant minds together to solve the complex legal cases thrown their way- while keeping Mike from being caught.
3. Boston Legal
Before there was Harvey and Mike, there was Alan Shore and Denny Crane. Boston Legal makes for spectacular entertainment- because of the different cases it features- which range from both the serious- to the uncanny. What makes Boston Legal one for the books is the partnership of Shore and Crane played marvelously by James Spader and William Shatner whose witty, confident and out of this world banter more than made up for great TV.
4. LA Law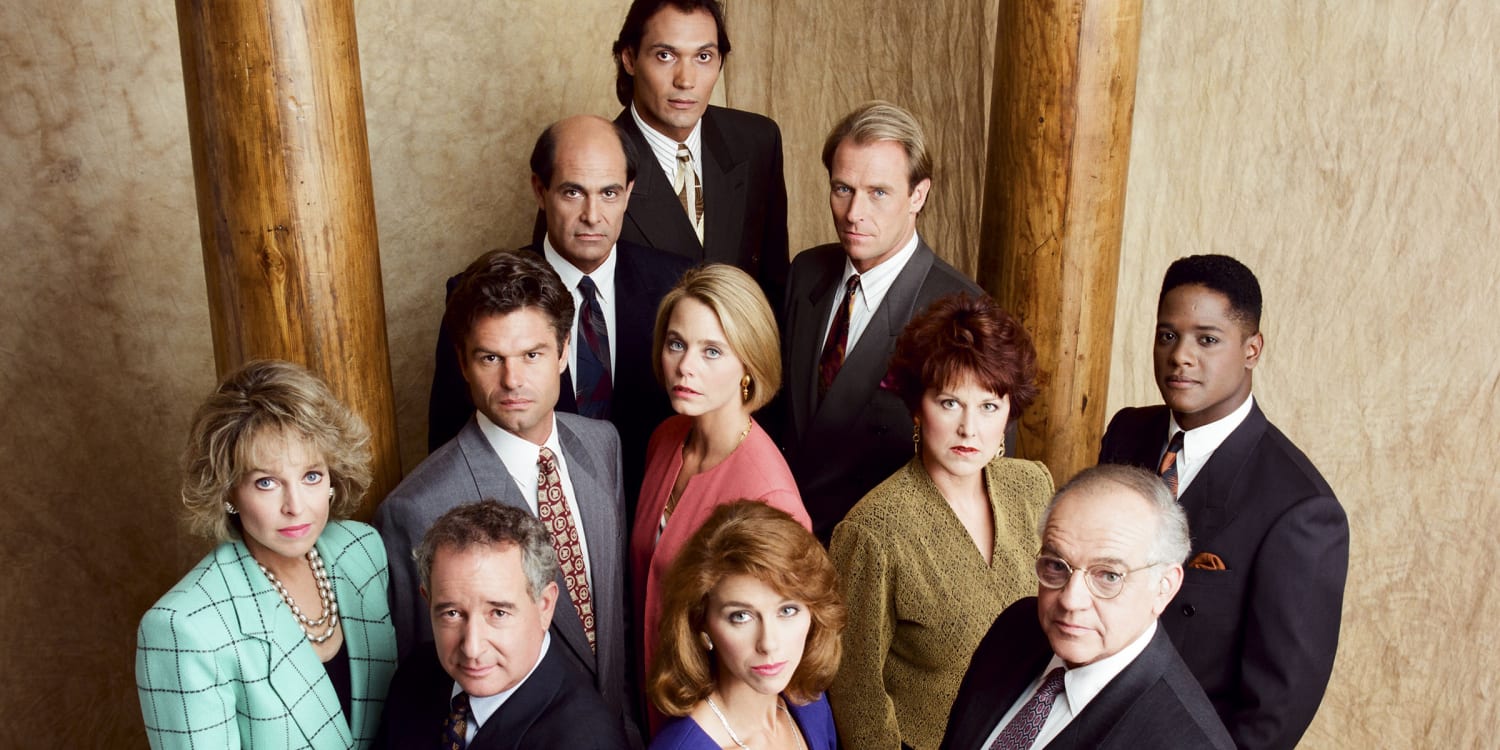 This popular television drama was a favorite of critics and audiences alike from 1984 to 1996. The Emmy Award-winning series takes us inside the law firm of McKenzie, Brackman, Chaney and Kuzak. The show focuses on a group of ambitious and competitive attorneys who face struggles on their personal desires, their obligations as lawyers, and their principles as human beings. LA Law was acclaimed for its realistic portrayal of the law and its litigators.
5. Law and Order
"In the criminal justice system, the people are represented by two separate yet equally important groups: the police who investigate crime, and the district attorneys who prosecute the offenders. These are their stories". This intro spiel in each and every episode of Law and Order sums up what each episode is all about- the crime for the first part and the actual court trial in the second part. The series, which ran for 10 years and 20 seasons, also gave birth to a successful franchise- Law and Order SVU, Law and Order Criminal Intent, Law and Order Trial by Jury.
Want anything featured on
Today's Top Five?

Talk to us!
todaystfive@gmail.com