One of the funniest things I've heard in recent days is about a vlogger who took a shot at Presidential hopefuls who were telling everyone how they came from poverty, and how, therefore, they can help the country's impoverished sector better. The vlogger said something like- when has being poor become a qualification for running for the highest position of the land? Anyway, and anyhow that got me to sit down and write this list of the Top Five Qualifications for a Presidential Candidate, as written in Article VII, Section 2 of the 1987 Constitution.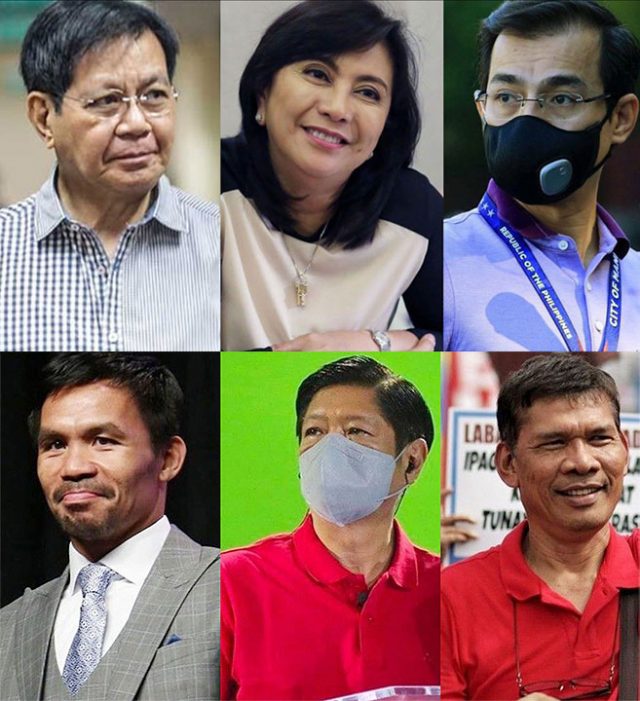 1. Must be a natural born Filipino
Natural-born Filipinos are citizens of the Philippines from birth without having to perform any act to acquire or perfect their Philippine citizenship. Those whose fathers or mothers are citizens of the Philippines at the time of their birth and those born before 17 January 1973, of Filipino mothers, who elect Philippine citizenship upon reaching the age of majority are considered natural-born Filipinos.
2. A registered voter
How can one expect a nation to vote for him/her, if he is not able to exercise the same right? Also, being a registered voter means that a person is willing and able to exercise that right and that he believes in the whole exercise. Also, being a registered voter is a definite plus because he/she can make that one vote count for him/her.
3. Must be able to read and write
Being able to read and write are basic yet important requirements. To read through thousands of documents and be able to affix his signatures on such things as bills, executive orders etc. are just among the thousands of things the highest post of the land should be able to do. How else can he/she protect him/herself and the country if he doesn't know these two skills?
4. 40 years of age at the day of the election
Before this , Emilio Aguinaldo was the youngest president. He was 29 when he became president of the 1st Republic of the Philippines from 1899-1901.
5. Must have resided in the Philippines ten years before the election is held
Atty. Raymond Fortun, in a public post in his Facebook account many years ago explained why: "There is a reason why the Constitution requires a 10-year residency for a presidential candidate — at the least, it is to guarantee that a candidate knows what ills this country, and has a love for it enough to desire to be a catalyst for change".
Want anything featured on
Today's Top Five?

Talk to us!
todaystfive@gmail.com